Community Resources
We go to great lengths to know what is going on in Glynn County and Southeast Georgia so that we can provide the best information available to those we serve. Staff members serve on the boards of almost all of the inter-agency groups which meet to discuss needs and resources. Often, we are bringing groups together to solve a common problem.
Janice Applegate - Director of Community Resources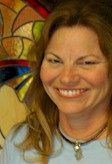 Janice is the one who holds all the information together! She produces our annual Resource Directory -- which is distributed to churches and doctors and others who serve the public.
She serves as a case manager to many elderly, chronically ill, homeless, ex-offenders, and others to help them to determine the best resources available to them. She attends community meetings and forums, and she seeks information from individuals who have had a personal experience with a particular concern.
Contact:
Janice Applegate
912.261.8512
Extention 110
janice@faithworksministry.org
---
Click the image below to download a free copy of our Resource Directory.