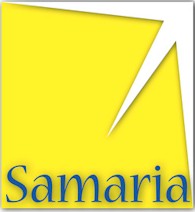 The Samaria Initiative provides multiple opportunities to tear down the walls that divide us. When we make the effort to meet people that are different from us and go to places that we normally avoid, we discover that we are not all that different from each other. We all desire health, happiness, and a future for our children. While we applaud groups that travel and offer ministry in other countries, we also contend that it is sometimes easier to go half way around the world than it is to go across the street.
There are needs all around us. All we need to do is to open our eyes and to roll up our sleeves.

Local Missions 

FaithWorks connects local groups, classes, churches, and organizations with people or needs in our community. Yard work, home improvement, street cleanup, food distribution and other activities are happening all the time. We can help you reach out to your neighbor. We know of many who need transportation to the store or to the doctor, or need help with childcare, elder care, and other concerns which prevent them from working. We know of many people who never get a break from taking care of a loved one. We know of many who need a friend. If you, your family, your group, or your church are looking for something to do, let us know and we will connect you!
Through mentoring a child, delivering food, helping with yard work or home repairs, or doing other things, we realize that God's people are everywhere and through us, He is doing a mighty work.
To volunteer for the Samaria Initiative, please click here.
For more information, contact: Wright Culpepper 912.261.8512 Extention 101 wright@faithworksministry.org
---
Burroughs-Molette Elementary School Mentors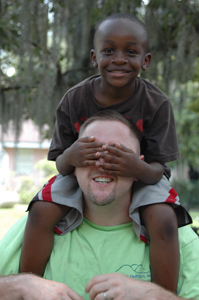 A Partner in Education with Burroughs-Molette Elementary School, FaithWorks recruits mentors for the students. Currently, there are almost 50 mentors at Burroughs-Molette. Mentors commit to spend 30 minutes each week with one student. While the Glynn County School System asks for a 1 semester commitment, we encourage all mentors to consider mentoring their child throughout their elementary education and on into Middle School if possible.
For more information, contact:
Amy Taylor
Guidance Counselor at Burroughs-Molette
912.267.4130
Glynn County School Administrative Offices
912.267.4100
Ask for a mentor application.
---
Wolfe Street
Each Tuesday, volunteers visit residents of Wolfe Street and take them food from Sparrows Nest. Visits begin around Noon.
For more information, please contact:
Lea King Badyna
islandking262@yahoo.com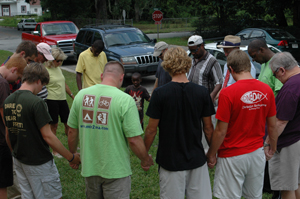 ---
Norwich Corridor Outreach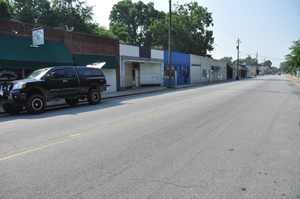 Each Tuesday, Twin Oaks Barbecue contributes 10-15 lunches to be given to those who are hurting the most in the Norwich Street area. The food is currently being taking to some women who have had very hard and difficult journeys and to a couple of men who have had the same. We pick up the lunches around Noon and it takes about an hour and a half to make the visits.
If you think you might be interested in participating in this important outreach ministry, please contact:
Wright Culpepper
912.261.8512
Extention 101
wright@faithworksministry.org
---
Second Saturday Sandwich Ministry
On the second Saturday of each month, Frederica Presbyterian Church takes sandwiches to residents of one of our local public housing complexes. They join with some of the residents there and visit each apartment. Not only do they bring a little food, but they bring words of hope and encouragement. Needs identified by the church are reported to FaithWorks so that follow up assistance can be offered.
If you are interested in participating in this outreach, contact:
Fredrica Presbyterian Church
912.634.2240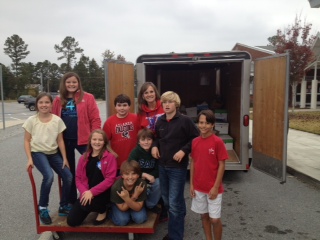 ---