Janice Moore Applegate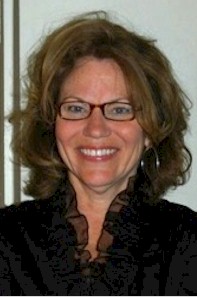 Since 2002, Janice has brought a generous enthusiasm to FaithWorks as the Director of Community Resources. She describes her work as "a bridge between the community and local resources for people in need, creating for them better access to services and greater independence." With her in-depth knowledge and experience in serving our community, Janice is a go-to resource for community service organizations throughout the Golden Isles.
Her passion for serving marginalized people extends globally. Janice has documented the work of Magicians Without Borders in Ethiopian refugee camps along the Sudanese border among other projects. Janice earned a Sociology degree from the University of Georgia and conducted graduate work toward a Master's Degree in Public Administration from Georgia Southern University. Her professional career in community service spans more than 20 years. She moved to the area in 1981 as a case manager to support people living with HIV/AIDS in a six county area of Coastal Georgia. Just prior to joining FaithWorks, Janice served as a social worker at Southeast Georgia Health System's Brunswick hospital providing support and coordinating care services. Janice serves on the board of STAR Foundation and Family Connection and enjoys exploring her creativity through photography, art and cooking.