Melton 'Mel' Rozier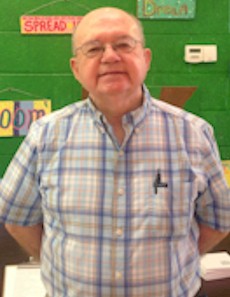 Mel Rozier trained to become the Sparrows Nest' Manager for more than 30 years. Just as the Sparrow's Nest serves as a bridge for those called to service and those in need, Mel's professional career represents a lifetime of making such connections through helping expectant families access medical care through Medicaid and serving justice through Magistrate court. Mel Rozier comes to FaithWorks with vision, experience and in-depth knowledge of what it takes for FaithWorks and the Sparrow's Nest to succeed in strengthening our community safety net.
With initial study at Middle Georgia College, Mel earned his Bachelor degree in Industrial Management from Georgia Tech and Masters in Business Administration from Georgia State University. Mel later achieved career success as a management and budget analyst in various capacities in DeKalb County.
In 1997, he moved with his family to the Golden Isles where he joined the Glynn County Health Department. In October 2014 he joined FaithWorks as the manager for Sparrow's Nest. Mel is an active congregant at St Simons United Methodist Church.