Rev. Dr. Wright Culpepper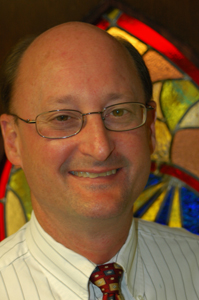 If you could spot the seams in the safety nets of our community, you could easily recognize the handy stitch work of Rev. Wright Culpepper. Wright founded FaithWorks in 1995 to minister to the community beyond the walls of the church. Partnering with Southeast Georgia Health System through the Pastoral Care Department, he began to identify the gaps that leave many lonely, broken, and vulnerable in our community.
Formed from the breeches Wright recognized through his ministry, FaithWorks has grown to include an array of services for the impoverished of our community. For some it may be critical life-saving work. However, Wright views this service as life-changing for all involved in the FaithWorks, particularly those brought to transformation by service to the poor.
From 1988 until 1995, Wright served as Pastor at the Wesley United Methodist Church at Frederica. In addition to founding FaithWorks, Wright's service to our community includes work on the Ethics Committee at Southeast Georgia Health System, the Institutional Review Board at Southeast Georgia Health System, Service Learning Advisory Board at College of Coastal Georgia, and President, Glynn-Brunswick Ministerial Association. Wright holds a Doctor of Ministry, McCormick Theological Seminary, a Master of Divinity, Candler School of Theology at Emory University, and a Bachelor of Arts in English from Mars Hill College.