Open Doors – Double Your Gift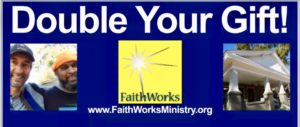 Have you heard about FaithWorks' new Open Doors program?  Three people who were once homeless have acquired marketable construction/renovation skills, have restored a home on Reynolds Street as part of our pilot project and are now living there.  They are ready for their next project!  Click here to donate now! FaithWorks has received a grant from St. Marys Foundation to continue the work.  Can you help us expand that grant?   Your donation will be matched dollar-for-dollar if you respond before July 21.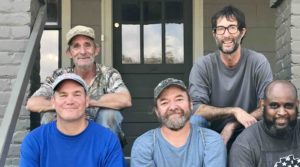 The St. Marys Foundation has given us $75,000 to enable us to move forward – to buy distressed homes and hire/train additional workers! Additionally, they have offered us a challenge of $50,000.  We will receive that $50,000 when we raise an additional $50,000.
THE CHALLENGE IS TO RAISE $50,000 in 50 DAYS!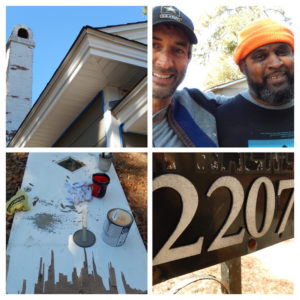 When we combine your generosity with theirs, we will restore houses in our community. and help people who were once homeless gain job skills.
There is so much more to this story.  Here's a link to a news article and a link to an editorial from The Brunswick News with more information and support for the project.
Today three people who were previously homeless are holding jobs, paying rent and utilities and living in our safe home. What once was as an aging property is now restored to usable, affordable housing.
We can do so much more. But we need your extra help. Using this money, FaithWorks will purchase three to four properties and renovate them just as we did with the Reynolds Street home highlighted in the editorial.
Today, we humbly and prayerfully ask you to consider making an extra gift to help meet the Saint Marys Challenge.
OPEN DOORS
2018 Homeless Housing and Job Training Program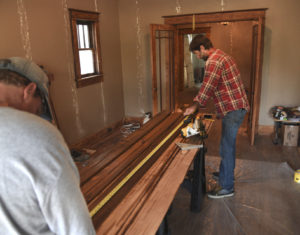 WHAT WE AIM TO DO
To expand a housing and an employment readiness program focused on giving homeless people hands-on training in construction trades. Participants will gain the basic skills necessary to join the workforce in an industry that is experiencing a severe labor shortage and rising wages. They will no longer be homeless.
| | |
| --- | --- |
| | |
| Acquiring aging and distressed properties in Glynn County and restoring them | Acquire and renovate three houses |
| Employing individuals who are homeless as paid apprentices to learn construction skills from a project manager and skilled volunteer craftsmen | Employ 12 apprentices who are homeless |
| Offering restored properties as temporary and permanent housing to men and women who are homeless | Support 12 men or women who are homeless to find gainful employment and offer affordable rental housing for 12 men or women who are homeless |
| Building a self-funded model by selling and renting renovated properties | Keep acquisition/restoration costs below $50,000 per unit |
HOW YOU CAN HELP
Please consider a generous gift to our St Marys Church Foundation Matching Gift Campaign by clicking here.
If you are able to, please consider a donation of a home, building materials and renovation services. Our first successful project on Reynolds Street started with a generous family donating
their home to FaithWorks. If you have a house you would like to donate, please contact Wright Culpepper at wright@faithworksministry.org
Consider the gift of time. We need skilled tradespeople to mentor and teach our apprentices.
Should we exceed our target, excess funds will be used for general operating expenses.