Birdies & Bass – Great Event, Great Cause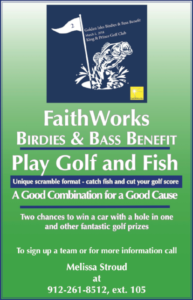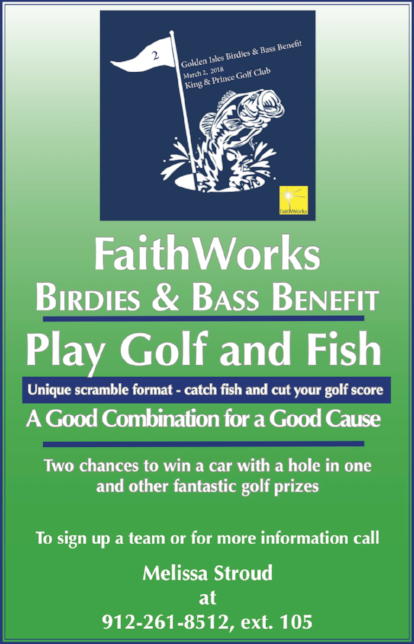 Birdies & Bass:  FaithWorks held our 2nd annual signature golf event at the King and Prince Golf Course on March 2, 2018.  Teams competed in 18 holes of golf preceded by a fishing derby where teams can shave strokes off their golf score by reeling in big fish from a lake by the King and Prince clubhouse.  Great support from sponsors and team players alike.
Stay tuned for our 2019 date!  We'll be looking for you!