FaithWorks encourages people to live out their faith.  We might be holding a hand while someone is dying, or praying before someone goes into surgery, or listening to someone in crisis.  We might be picking up a piece of litter, or hammering a nail, or painting a wall.  We might be planting a seed, or mentoring a child, or driving someone to the doctor.  FaithWorks can be different things to different people…an opportunity ….an angel in time of need…a resource.  We offer hope, encouragement, love and support. 
FaithWorks lifts our community through
providing food for the hungry
providing a day resource and hospitality center for people who are homeless
getting help for people through social services
providing support and encouragement for cancer patients
providing financial assistance for those hurt by disaster
helping those who are homeless develop skills to become employed
organizing transportation for medical services
providing counseling and guidance through pastoral care services and a host of other acts of service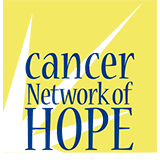 The Cancer Network of Hope
provides tender loving care to those whose lives have been touched by cancer.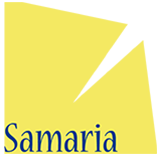 The Samaria Initiative
provides multiple opportunities to tear down the walls that divide us.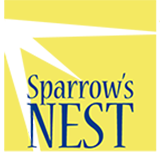 Sparrow's Nest
is a clearing house for about 40 churches who wish to help those in crisis in our community.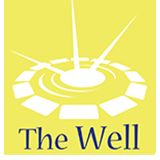 The Well
is a hospitality center for people who are homeless.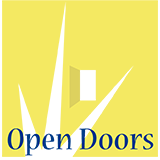 Open Doors
offers a helping hand to men and women recently released from prison.
Secure more support for those who need it most.
people annually in Glynn County & Southeast Georgia.
individuals, families, churches and businesses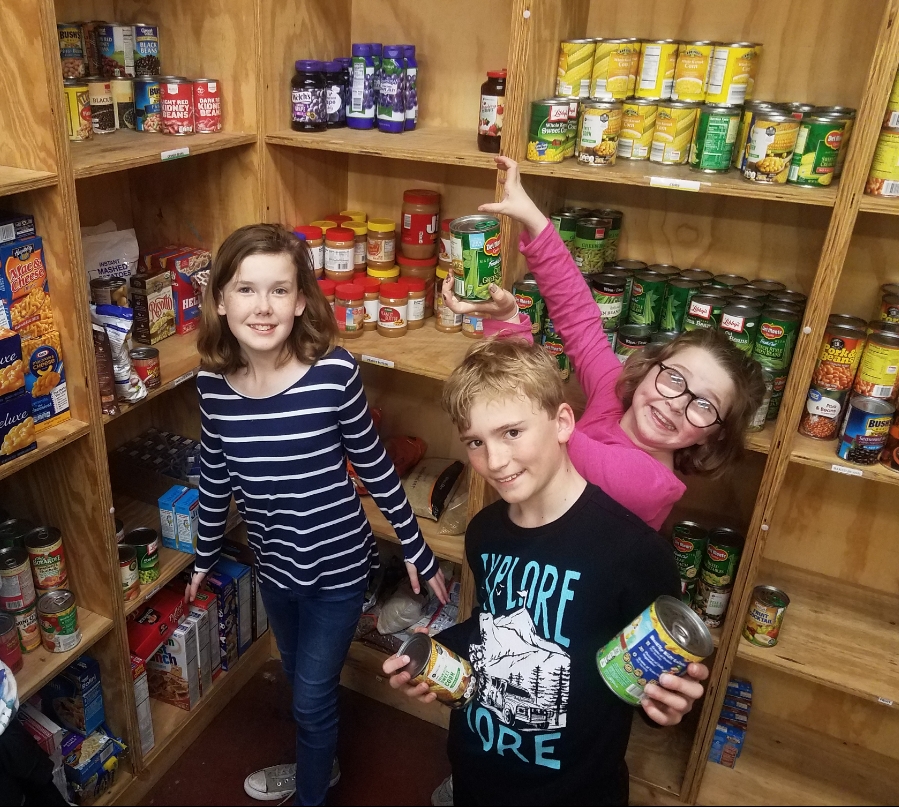 You can help make a great difference. Your help is required to "End the Hunger Season". Every summer many volunteers and contributors leave town to enjoy vacations with family and friends. The impact on FaithWorks is less food donated, fewer volunteers and fewer contributions. We all know emergencies do not take a holiday. Last year…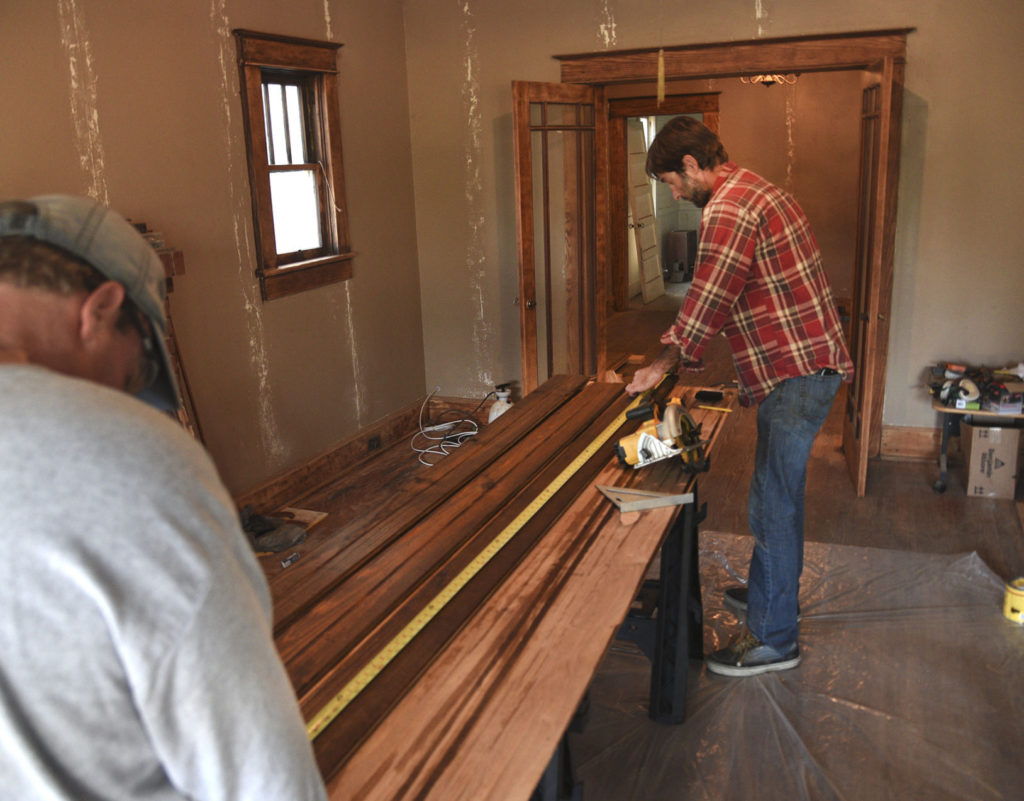 After living on St. Simons Island for 13 years, an individual known as Carl, who asked not to be identified by his real name, found himself homeless and using the shelter and services offered in Brunswick. He is now taking advantage of a new opportunity offered by FaithWorks Ministries and putting a bit of sweat…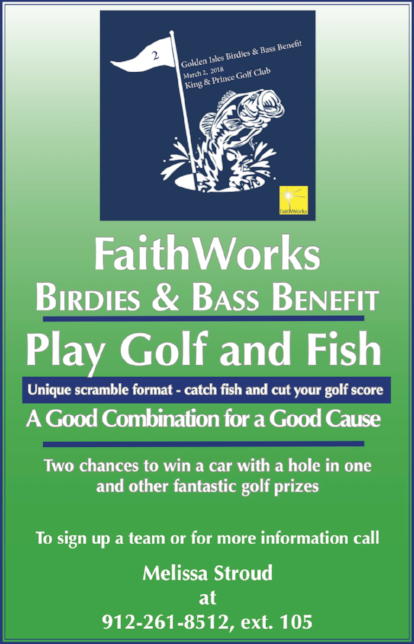 Birdies & Bass:  FaithWorks held our 2nd annual signature golf event at the King and Prince Golf Course on March 2, 2018.  Teams competed in 18 holes of golf preceded by a fishing derby where teams can shave strokes off their golf score by reeling in big fish from a lake by the King and Prince…
Come and be a part of this exciting and rewarding experience by helping us help others.