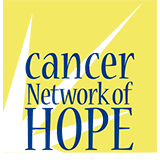 Have you or a family member been affected by cancer?
We all know what a devastating disease cancer is for an entire family. Having a friend or family member diagnosed with cancer stresses any relationship.  
Many of our neighbors receive a diagnosis but don't have the safety net of support to make doctor's appointments or get to the lab for tests.
The Cancer Network of Hope provides tender loving care to those whose lives have been touched by cancer. Our staff helps connect people with resources through local doctors and area outreach programs, as well as the Cancer Care Center of Southeast Georgia Health System, the American Cancer Society and the Georgia Cancer Coalition.  Volunteers offer a listening ear, a friendly hug, and helpful information.
Through this ministry, FaithWorks seeks to assure any of our neighbors with cancer that they are not alone and our community cares for their well-being.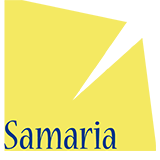 The Samaria Initiative provides multiple opportunities to tear down the walls that divide us. 
When we make the effort to meet people that are different from us and go to places that we normally avoid, we discover that we are not all that different from each other. We all desire health, happiness, and a future for our children. While we applaud groups that travel and offer ministry in other countries, we also contend that it is sometimes easier to go half way around the world than it is to go across the street.
There are needs all around us. All we need to do is to open our eyes and to roll up our sleeves.
Starting over when you are homeless or recently released from prison can be daunting! The stigma is real - employment doors close and neighbors can look away. Getting back on track often comes down to someone simply "opening a door."
The Open Doors ministry offers a helping hand to men and women recently released from prison.  It helps them find employment and, when necessary, the counseling assistance needed to support their reentry into the community. This ministry also supports men and women who are homeless guests at The Well - mentoring and teaching them new skills that can lead to temporary and permanent housing.
How can I help?  If you know of someone in the community that might be helped by this ministry, please do refer them to us. If you would like to serve as a mentor to coach our clients with resume and job interview skills, please volunteer. Your help can open a door.