How You Can Make A Difference For Families!

Right now, too many are experiencing the impact of rising food prices and housing costs. Our neighbors struggle with tough choices, pay housing costs and utilities or feed their children and elderly parents.
Too many of our neighbors are living on fixed incomes, making them especially vulnerable.
FaithWorks has seen a 68 percent increase in the number of families needing assistance from 2022 to 2023. Families like Sara's, a single mother of two children who lives here in Glynn County, work hard trying to make ends meet.
How FaithWorks Helps Local Families – Sara's Story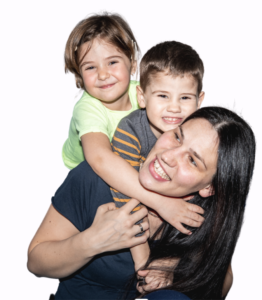 Sara came to the Sparrow's Nest after having been evicted. Her landlord sold the house she was renting to an investor who didn't renew her lease.
Sara, a single mother of two small children, has a full-time job but still couldn't find anything affordable to rent. She stayed on family and friends' couches when she could. She also rented cheap hotel rooms for six months. Then, she finally found a place she could afford.
After covering her first month's rent and security deposit, Sara came to Sparrow's Nest for help with her utility deposits as her savings were depleted.
Thankfully we were able to give her the help she needed, and Sara and her two little ones moved into their new home mid-September.