Spring Message from Wright Culpepper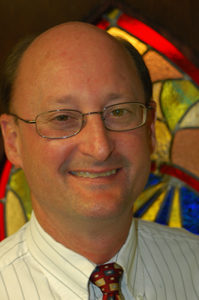 Dear Friends,
These past 14 months have been harsh. We've said good-bye to too many. We've stood too far apart. We endured isolation. But it didn't take away that we are a community of God's children with the blessing of living on the Georgia coast.
As this COVID fog lifts, a time for embracing and celebrating our blessings will soon come. And, that's why I am writing to you today.
As we breathe the fresh, renewing air of spring, many in our community are struggling. While COVID has been our primary topic of conversation, others have faced cancer and other serious health concerns. Many do not know from whence their next meal will come.
We meet them every day at the Sparrow's Nest and through the Cancer Network of Hope. They are good, hard working people who daily face struggles due to illness, loss of employment, lack of reliable transportation, lack of health insurance, and other obstacles. 
They are people like Michelle who had back pain and back mobility issues for more than six years. After a severe fall, her doctors found that cancer had been ravaging her spine. Her surgeon implanted steel pins to hold her back together. She underwent 21 radiation treatments that ultimately caused her to lose most of her teeth.
That's when she met the FaithWork's Cancer Network of Hope team…. Dozens of FaithWorks supporters came together to help Michelle with dentures that provide her with some quality of life. She is sustained by her belief and reliance in God and knows that He will provide for her.
As we welcome this new time of coming together, I lift to you our neighbors like Michelle - those in need of food, medicine, transportation, and more as they engage in the fight of their lives.
Would you please DONATE NOW to support a family in need? Your gift of $50, $75 or as much as $10 can ensure a neighbor has food, medicine, and transportation to their medical appointments and treatments to battle cancer.
Your kindness can make such a big difference in the lives of many.
Gratefully,
Wright A. Culpepper