Welcome, Island Newcomers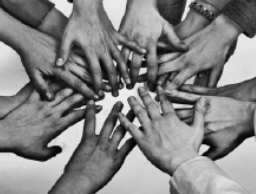 Dear Island Newcomers:
FaithWorks welcomes you to our community, and we are honored that you would consider serving the needs of others in Glynn County and beyond.
FaithWorks exists to fill the gaps for those forgotten and in need in our community and exists to connect people who want to help the needs of others through service. Our volunteers are the lifeblood of our ministry.
FaithWorks has many branches of outreach in the Glynn, McIntosh, and Camden Counties areas and our website is full of information on all that we do.
I wanted to create this page to help you quickly navigate our resources so that you can make an informed decision on how you might wish to serve with FaithWorks.
To learn about all our areas of ministry outreach: CLICK HERE
To apply to volunteer: CLICK HERE
If you decide to reply, I will follow up with you by the email you provide in your application. If you do not see a response from me after three days, please check you spam/junk folder.
If you have any questions, please feel free to email me at: tab@faithworksministry.org
Thank you for considering serving through FaithWorks,
Tab M. Miller, Director Of Volunteer Ministries
Our Vision:
"Putting faith to work so that all might know that faith works."
Our Mission:
"FaithWorks actively develops collaborative, ecumenical and secular partnerships that maximize resources that meet human needs.  Currently, we partner with 55+ churches and church groups and have almost 1200 individuals and businesses that provide financial support. We seek to foster relationships and community spirit by connecting people to eliminate prejudice and to heal brokenness."